Small Batch Boiled Peanuts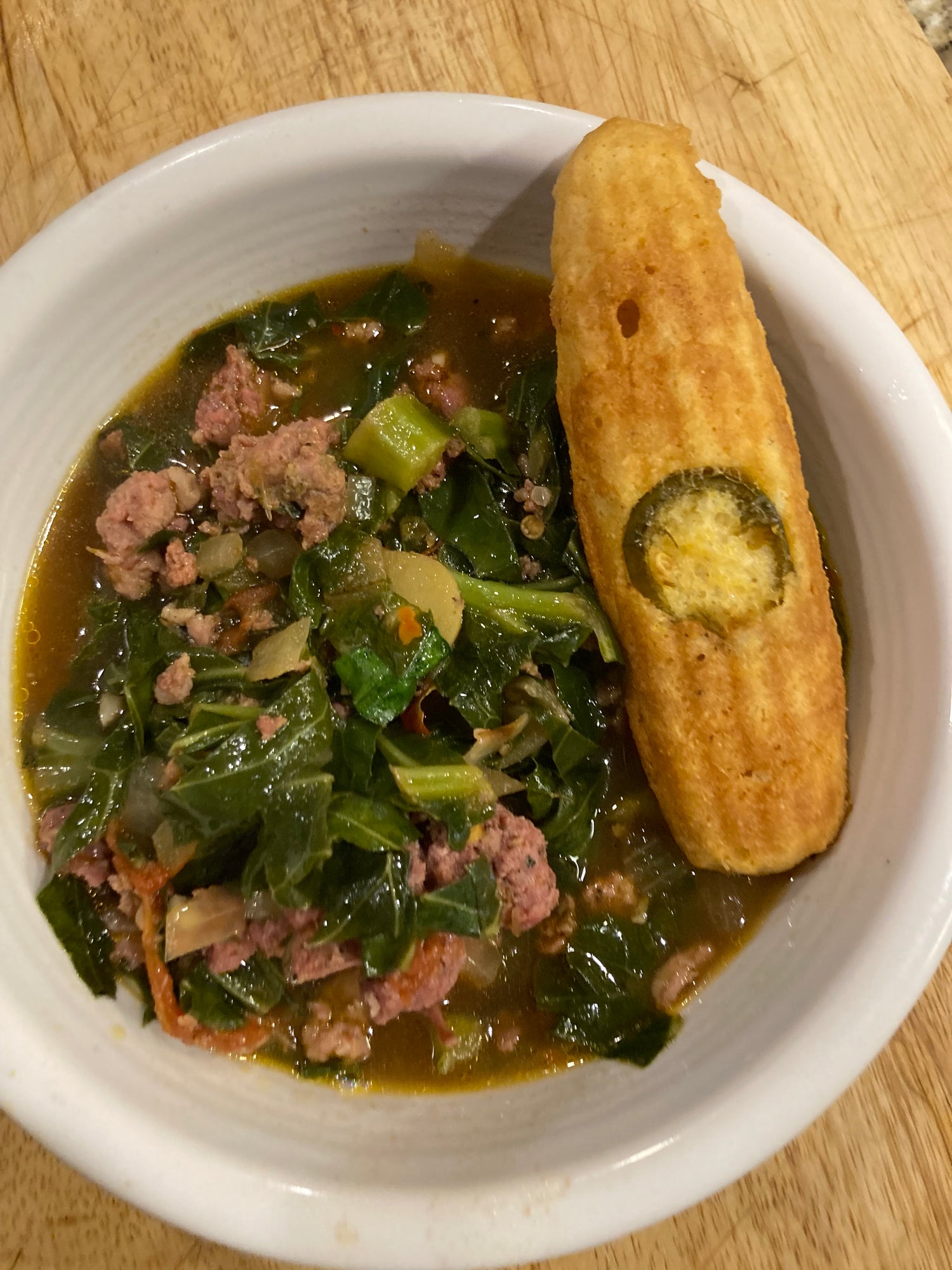 Sausage and Greens.
Our spin on this classic is sure to be a hit. Using Lil' Red's marinade we make up a hardy batch of sausage and greens.
Watch Video
Lil' Red's Peanut Dip

Introducing Lil' Red's Peanut Dip (Boiled Peanut Dip). We created this plant-based dip in 2016 for our customers at the local Farmers Markets in San Antonio. We are now happy to share it with you.