Small Batch Boiled Peanuts
Check out all of our special offers.
The Perfect Gift!

Looking for the perfect gift? We've got you covered! Our collection is designed to make your holiday shopping a breeze, especially for those who are hard to shop for. From party essentials to unique stocking stuffers, we have everything you need. Order now and enjoy a stress-free shopping experience.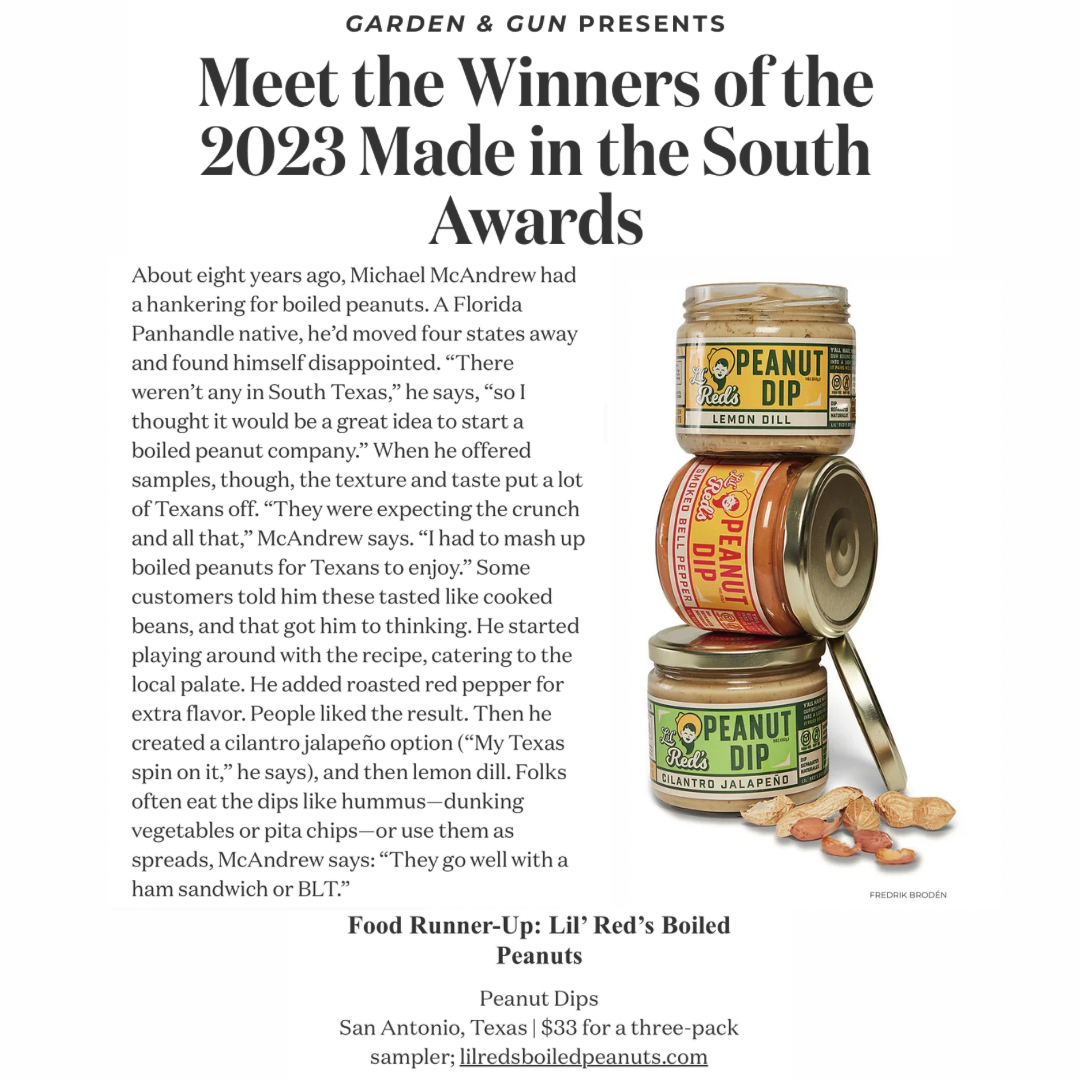 We feel incredibly privileged to have been chosen for this year's G&G Made in South Awards. Don't miss out on trying our award-winning Peanut Dips today!
Order Dips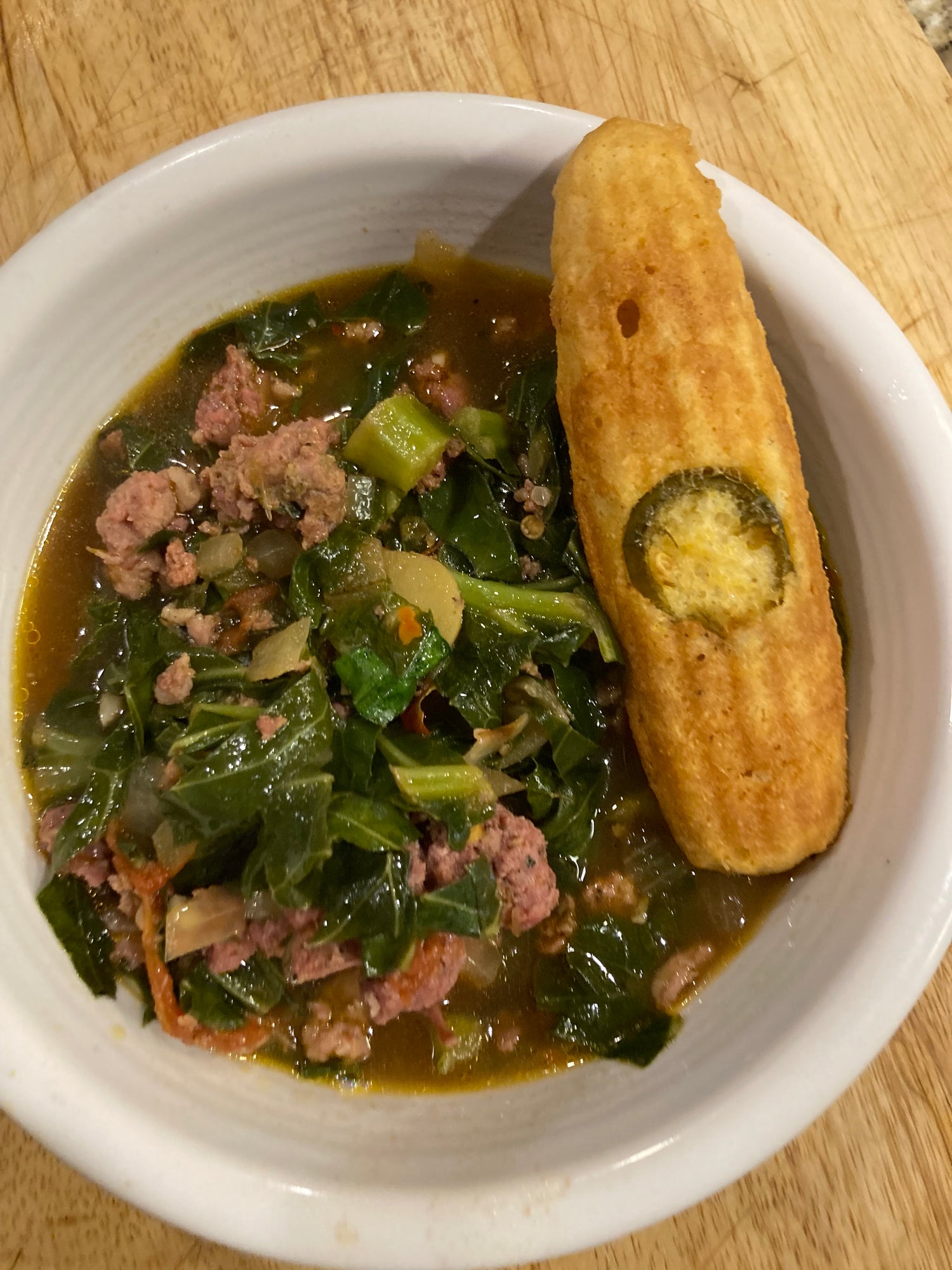 Sausage and Greens.
Our spin on this classic is sure to be a hit. Using Lil' Red's marinade we make up a hardy batch of sausage and greens.
Watch Video